Feind hört mit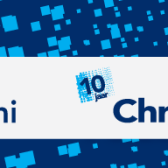 zaterdag 29 mei 2010

20:22
Over Sociaal wenselijke antwoorden van politici in debatten en gevaar van nieuwe media. Dit nav lijsttrekkersdebat Christelijke partijen van het Nederlandsdagblad #neddebat
Feind hört mit is voor iedereen die ooit in militaire dienst heeft gezeten een bekende zin. In een instructiefilm over veiligheidsaspecten bij het leggen van radioverbindingen tussen militaire eenheden wordt aangegeven dat het zich niet houden aan de radio en telefonieprocedure kan leiden tot catastrofale verliezen. De vijandelijke inlichtingendiensten proberen het radioverkeer uit te luisteren om zo een beeld te krijgen van de militaire activiteiten van de tegenstander. Gezien het feit dat de film in het Duits is, is de gevleugelde kreet Feind hört mit zeer bekend.
Ik moest hieraan denken, toen ik afgelopen week via internet het lijsttrekkers debat van de christelijke partijen beluisterde. Het CDA lijkt zich in een dergelijk debat nogal snel aangevallen te voelen als het over christelijke waarden en normen gaat. Zeker als er achterban van SGP en ChristenUnie in de zaal zit. Laten wij het feit onder ogen zien dat het beginselprogramma van het CDA voldoende ruimte biedt dat ook mensen met een andere religie een vertegenwoordigende functie in de partij kunnen hebben. Ik ben van mening dat je daarmee het christelijke karakter van de partij aantast , maar dat is een keuze van het CDA.
Op de vraag van een aanwezige aan Balkenende hoe hij over de zondagsrust dacht en of het nodig was om op 1e Pinksterdag deel te nemen aan het premiersdebat luidde zijn antwoord o.a: dat hij 's morgens ter kerke was geweest en dat het CDA gepoogd had het debat verplaatst te krijgen naar een andere dag. Toen dat niet mogelijk was besloot hij toch mee te doen aan het debat. Dit antwoord kon, gezien de reactie in de zaal, op begrip rekenen.
Tijdens het debat volgde ik ook alle opmerkingen die via Twitter werden gemaakt over dit debat. Nog geen 2 minuten na het antwoord van Balkenende twitterde Frits Wester dat het antwoord van Balkenende onzin was. Dat RTL het CDA gevraagd had of zij moeite hadden met deze datum. Een storm van tweets (twitterberichten) stak op en de volgende dag vroegen een aantal kranten zich af of Balkenende gelogen had.
Ik weet niet of hier sprake was van een sociaal wenselijk antwoord van Balkenende, maar doordat er zovelen via Twitter het debat volgde werd al heel snel duidelijk dat er iets aan het verhaal niet klopte.
Tweede voorbeeld: Balkenende vraagt aan de zaal of zij ook niet een christelijke premier willen. Ook die opmerking kan op sympathie rekenen. Gert Jan Segers (dir WI ChristenUnie) Twittert dat ook Mark Rutte christen is. Nog geen 2 minuten later legt de presentator deze opmerking als vraag voor aan Balkenende. Deze reageert behoorlijk geprikkeld en steekt een verhaal af over de AR traditie waarin hij staat. Overigens is dat een deel van het CDA, het andere deel staat in CHU of KVP traditie.
Beseffen politici, als zij in debat zijn wel in voldoende mate dat niet alleen het journaille meeluistert, maar dat ook hele volksstammen hun opmerkingen, meningen en commentaar Twitteren, of via Twitter met elkaar in debat gaan. Welke gevolgen heeft dat voor het beeld dat politici trachten neer te zetten. Probeerde bv Balkenende zich in het debat met vd Staaij en Rouvoet niet iets orthodoxer voor te doen als dat hij is?
Het medium internet heeft heel veel invloed op de snelheid van communiceren, draagt bij aan beeldvorming. Ik vraag mij alleen af of spindoctors en campagneteams zich voldoende beseffen dat niet alleen de vrienden, maar ook de vijand meeluistert, meeleest en meetwittert?
Feind hört mit, lijkt een wat belegen boodschap uit de Koude Oorlog, maar de kern van de boodschap staat nog steeds als een huis, zeker ook in ons digitale tijdperk.