Opinie Peter Ester: belastingplan onverantwoord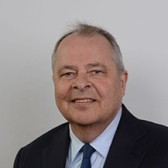 woensdag 23 december 2015

11:30
De ChristenUnie-fractie in de Eerste Kamer heeft gisteren tegen het Belastingplan 2016 gestemd. Niet alleen omdat het plan niet rechtvaardig, te weinig groen en onrealistisch is, maar ook omdat het een onverantwoord belastingplan is, aldus senator Peter Ester en fractiemedewerker Pieter Grinwis.
Na vele tientallen uren debatteren over het Belastingplan 2016 in Tweede en Eerste Kamer heeft het belastingplan uiteindelijk de eindstreep gehaald. Met dank aan de steun van VVD, PvdA, CDA en ook D66, die met enkele kleine wijzigingen met als resultaat een banengroei van 0,0%, uiteindelijk ook zijn stem aan het belastingplan gaf.
Het belastingplan bevat een miljardenlastenverlichting voor werkenden, vooral voor tweeverdieners. Een tweeverdienersgezin met twee kinderen krijgt er ongeveer € 1.500 bij, een kostwinnergezin minder dan de helft en ouderen en uitkeringsgerechtigden nog weer minder. En voor kwetsbare groepen, die hard zijn getroffen door de bezuinigingen op de zorg zoals chronisch zieken en gehandicapten, is in het belastingplan helemaal geen fiscaal zoet te vinden. De ChristenUnie vindt deze lastenverlichting niet rechtvaardig. Bovendien is het fictieve banenresultaat van 35.000 op termijn, terwijl er 600.000 werklozen zijn, schamel. En ook de vergroening van de belastingen laat te wensen over.
Voor de vraag of het uitdelen van € 5 miljard lastenverlichting überhaupt wel verantwoord is, is weinig aandacht geweest. Het belastingplan van het kabinet is dan ook doordrenkt van optimisme. Na jaren van recessie en kwakkelen groeit de Nederlandse economie eindelijk weer. En de volgende verkiezingen komen zo langzamerhand in zicht. Dus vond het kabinet het hoog tijd om cadeautjes uit te delen. Het geld voor die fiscale cadeautjes lag echter niet op de plank, maar moet geleend worden. Ondanks de beter draaiende economie daalt daardoor het feitelijke tekort op de begroting niet of nauwelijks. En het structurele tekort neemt de komende jaren snel toe. Volgens het Centraal Planbureau van 1,3% van het bbp dit jaar, naar 1,9% volgend jaar en De Nederlandsche Bank voorspelt zelfs een structureel tekort van 2,5% in 2017. De directeur van De Nederlandsche Bank Klaas Knot zei in een interview gisteren niet voor niets dat nieuwe bezuinigingen onvermijdelijk lijken.
Deze ontwikkeling van de overheidsfinanciën laat zien dat de lastenverlichting van € 5 miljard niet alleen onrechtvaardig wordt verdeeld, maar ook onverantwoord, zo niet roekeloos is. Alle ruimte die nodig is voor een echte hervorming van het belastingstelsel, is door dit kabinet gesteund door CDA en D66 opgesoupeerd. Een herziening en vereenvoudiging van ons belastingstelsel is namelijk niet mogelijk zonder wat smeermiddel. De € 5 miljard lastenverlichting brengt bovendien nieuwe bezuinigingen dichterbij. En terwijl deze lastenverlichting vooral ten goede komt aan tweeverdienersgezinnen die het met iets minder lastenverlichting ook wel hadden gered, gaan nieuwe bezuinigingen al snel ten koste van de meest kwetsbaren. Het kabinet had zich beter kunnen beperken tot een gerichte koopkrachtreparatie, zodat geen enkele groep erop achteruit was gegaan. Dan was het begrotingstekort een stuk kleiner geweest en hadden we toekomstige bezuinigingen misschien wel kunnen voorkomen.
De ChristenUnie pleit voor een beleid in de geest van de oudtestamentische Jozef. Nu het weer beter gaat met de economie, maar de internationale risico's en de opgaven voor veiligheid, justitie en defensie groot zijn, is het verstandig onze buffers op peil te brengen en de staatsschuld - de schuld aan onze kinderen - te verminderen.
(Nederlands Dagblad, opiniepagina, 23 december 2015)
Schrijf een reactie via Facebook